Helen Volga Presents:

Hi! I'm Helen Volga and I'm very happy to welcome you here, at the one and only website of amateur erotica done by young and sexy woman — amateur model and photographer – the first site in Europe where beautiful russian girls spread legs for a girl's cam.
And now I proudly announce my brand new blog! I will post a lot of stories about me and my models, and, of course, some hot pictures!
I add a whole set twice a week and introduce you 2 new models every month.
I shoot every picture myself only.
You can watch now over 150 russian sexy amateur babes, over 40000 original pics, real masturbating and funny skipping rope videos, and many more different fetishes.
Picture Of The Day
What I think makes my site special:
These girls are real: you won't find silicone tits and glam models here — these girls are common Russians, the ones you can meet in the streets of Moscow, St. Petersburg — everywhere. Girls from the whole ex-USSR here!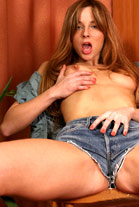 Every woman is beautiful — you just have to love them. I photograph any girl or woman between 18 and 50 if she is good-looking and willing to do explicit posing for her own pleasure and for yours.
Body modification is not the right thing — about 10 of our girls even have hairy pussies and armpits.
All our photos were taken exclusively for HelenVolga.com — you won't find them anywhere else. I shoot every picture myself only. About half of our girls are debutants and some work exclusively for HelenVolga.com. Our principle is honesty in everything and respect to everybody. We want to be the best and believe us we will be.
Coming soon:
Belinda
Vera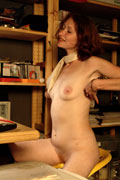 Sunny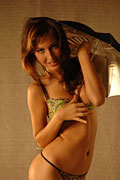 Camilla