Last Updates

Tuesday, December 08, 2009 12:08 am

Public Striptease near Autumn Pond

As you see, it's avery short set of only 13 pictures, but these 13 photos of a pretty girl almost naked in public in December are woth a hundred ordinary nude shots. This was the first time that Kari was posing outdoors at all, this was the first time Kari showed pussy and tits to strangers, and this was the first time that she put on that sexy vintage outfit.

Now the model has no car - too bad! But you can be sure that as soon as she gets one, we will repeat our attempt to do winter public nudes and do not only a dozen pictures.
Coming soon:
Belinda
Vera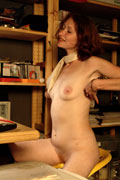 Sunny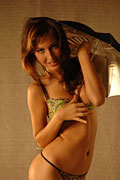 Camilla